Weston Center For Plastic Surgery offers specials and promotions periodically to our patients. Please check back regularly for new offers and seasonal promotions to take advantage of!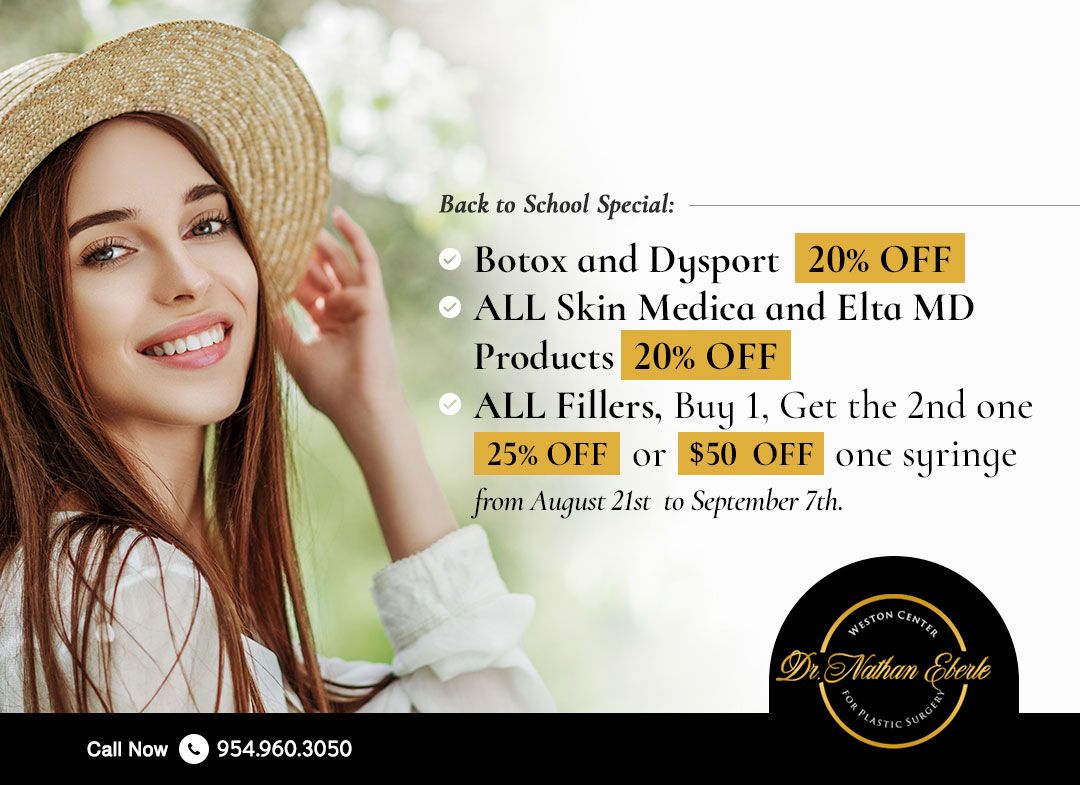 Reserve your special pricing by submitting the form below. Limited slots available!
Hours of Operation
Monday to Friday
09:00 am to 05:00 pm
Saturday & Sunday
Closed
© 2018 Weston Center for Plastic Surgery. All Rights Reserved. Privacy Policy - Accesibility Statement - Sitemap

Some images shown on this website are stock photography and are not actual patients of Dr. Eberle. They are considered "Models" and we have the rights to use the photographs via license agreements. Images of our actual patients will indicate "Actual Patient" on the photo.​​​​​​​
Contact Us
We would love to hear from you! Complete the form below and a member of our team will get in touch with you shortly.