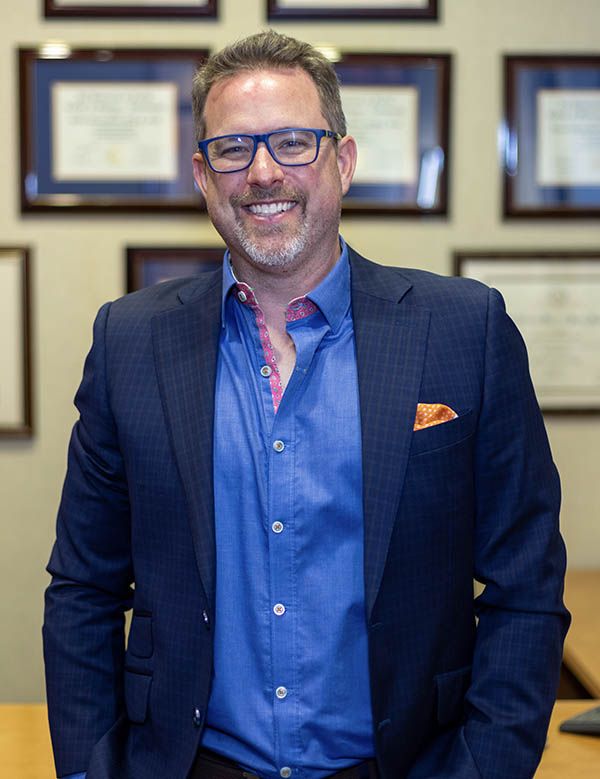 Dr. Eberle is a Double Board-Certified Plastic Surgeon and Oral and Maxillofacial Surgeon committed to delivering first class Plastic Surgery and Oral Surgery services; one of the handful of surgeons in Florida who has this type of specialized training. He completed his comprehensive training at University of Florida and Cleveland Clinic, which ignited a strong interest in breast and body cosmetic rejuvenation—further supporting his extensive background and passion for aesthetic facial rejuvenation. A surgeon with a keen eye for balanced aesthetic outcomes and an uncompromising attention to detail with over 15 years of experience.
Dr. Eberle, our award-winning plastic and oral & maxillofacial surgeon, and highly trained staff members, are among the exclusive in this industry. He is exceptional in helping people achieve their best self. He is credentialed in oral and maxillofacial, which is a specialty of dentistry that includes the diagnosis and treatment of diseases, injuries, and defects involving both the functional and esthetic aspects of the hard and soft tissues of the oral and maxillofacial region, which includes areas relating to the mouth, jaws, face, head, and neck. In addition to his specialty in general, plastic /cosmetic, and aesthetic surgery.
In our modern, elegant facility, we are passionate about making each patient's experience truly inspirational. Our surgical facility was designed with patient safety and convenience in mind as it includes on-site surgical suite, with the most advanced technology and luxurious consultation suites. He believes in being honest, humble, and kind, while delivering professional and optimal results for his patients. He takes the time to listen to his patients and understand what they want and looks at each person's unique features and comes up with a special treatment plan to make them look their best. Offering the latest technology and the highest standards that will help you improve your quality of life and achieve your best. Serving South Florida (Miami, Fort Lauderdale, and Palm Beach areas) in addition to out-of-state patients

Education
B.A. – University of Iowa, Iowa City, IA

D.D.S. – University of the Pacific, San Francisco, CA

M.D. – University of Florida, Gainesville, FL

F.A.C.S.
Residencies
Oral and Maxillofacial Surgery – University of Florida, Jacksonville, FL

General Surgery – University of Florida, Jacksonville, FL

Plastic and Reconstructive Surgery – Cleveland Clinic Florida, Weston, FL
Dr. Eberle resides in Weston, Florida with his wife Michelle, an orthodontist, and their two children, Ellie and Nathan Jr. The Eberle's are very active and can be routinely seen in their community.

To learn more and to schedule a consultation, please send your name, contact information, and a brief description of your personal aesthetic rejuvenation desires to info@plasticsurgeryweston.net. A treatment concierge will contact you to arrange an appointment time.
Rate your experience with Nathan Eberle, M.D., D.D.S., F.A.C.S. on RealSelf.com