ABOUT ZO SKIN HEALTH PRODUCTS
ZO Skin Health, Inc. develops and delivers innovative skincare solutions that optimize skin health based on the latest advances in skin therapy technologies, unique delivery systems, bioengineered complexes, and exclusive formulations. By providing comprehensive skincare programs for physicians and their patients, ZO Skin Health, Inc. bridges the gap between therapeutic treatments and daily care, allowing patients to experience continuously healthy skin regardless of their age, ethnicity or unique skin condition.
ZO SKIN HEALTH PRODUCTS AT WESTON CENTER FOR PLASTIC SURGERY
Dr. Nathan Eberle and the team at Weston Center for Plastic Surgery offer the following ZO Skin Health products:
Daily Skincare Program
The first line of defense against the natural aging process.
Help preserve and maintain a more youthful- looking complexion
Improve and maintain the appearance of even skin tone and finer pores
Keep skin hydrated
ANTI-AGING PROGRAM
A moderate treatment for the reduction of early or significant signs of environmental and chronological aging.
Help reduce the appearance of fine lines and wrinkles
Promote a more even-looking skin tone and finer pore appearance
Preserve and maintain a more youthful-looking complexion
AGGRESSIVE ANTI-AGING PROGRAM
An aggressive treatment for even-toned lines and wrinkles, hyperpigmentation (age spots, sun damage) and thinning skin.
Help reduce the appearance of deeper lines and wrinkles
Minimize the appearance of hyperpigmentation and age spots
Promote a more even-looking skin tone
Aid in strengthening the skin by keeping hydration at the proper level
Help maintain the results achieved with lasers or medical treatments
EXFOLIATING POLISH
Magnesium crystals exfoliate dead skin cells to create a clear, smooth and even toned complexion.
Magnesium crystals provide exfoliation benefits
Instantly polishes skin to restore smoother texture and healthy glow
Removes dead skin cells to prevent clogged pores
WRINKLE + TEXTURE REPAIR
Wrinkle and texture repair crème supports the visible improvement of skin's texture, firmness and color tone while reducing the appearance of fine lines and wrinkles.
Helps reduce lines and wrinkles in the skin
Supports a more even skin tone
Provides antioxidant and anti-irritant properties
Helps skin renew itself

DAILY POWER DEFENSE
Powerful antioxidant serum designed to improve the appearance of lines and wrinkles, and to address future damage.
Provides antioxidant protection to combat free radical damage
Helps tighten and firm the skin
Promotes skin health

BRIGHTALIVE
Non-retinol skin brightener formulated to even skin tone, reduce dark spots and restore hydration, while calming and soothing irritated skin.
Helps brighten and even skin tone
Helps prevent future damage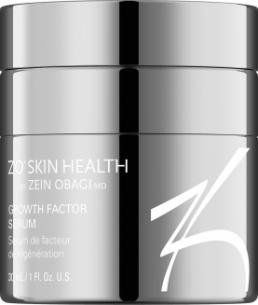 GROWTH FACTOR SERUM
Lightweight gel for all skin types that strengthens skin, supports skin rejuvenation and protects against future signs of aging.
Improve overall appearance of skin
Reduce appearance of fine lines and wrinkles
Improve skin firmness and elasticity
Restores hydration and reinforces the skin's protective barrier
SHOP ZO SKIN HEALTH PRODUCTS
We invite you to browse ZO Skin Health products online. Contact our office and schedule a consultation. Our team can help identify the ideal skincare routine for your skin type.
Shop for ZO Skin Health products online. As always, you can contact Weston Center for Plastic Surgery today for more information or to schedule a consultation for services. We proudly serve the Broward County community, including residents in Weston and Fort Lauderdale.

Show Now