Over time, a breast augmentation can change from the initial results due to hormonal changes, pregnancy, and weight loss. When your results are no longer desirable, or you have experienced a rupture or any other type of implant malfunction, it's time to call double board-certified plastic surgeon Nathan Eberle, M.D., D.D.S., F.A.C.S.at the Weston Center for Plastic Surgery, which proudly serves women in the Fort Lauderdale and Broward County areas.
Sometimes patients who undergo breast augmentation receive subpar results. Nathan Eberle, M.D., D.D.S., F.A.C.S. understands that even in the best of worlds, long-term results may be unsatisfactory. Nathan Eberle, M.D., D.D.S., F.A.C.S. pride himself on operating on women who need revisions on their breast implants. Patients come from all over Fort Lauderdale and Broward County seeking their assistance and expertise in revising their breast implant surgeries.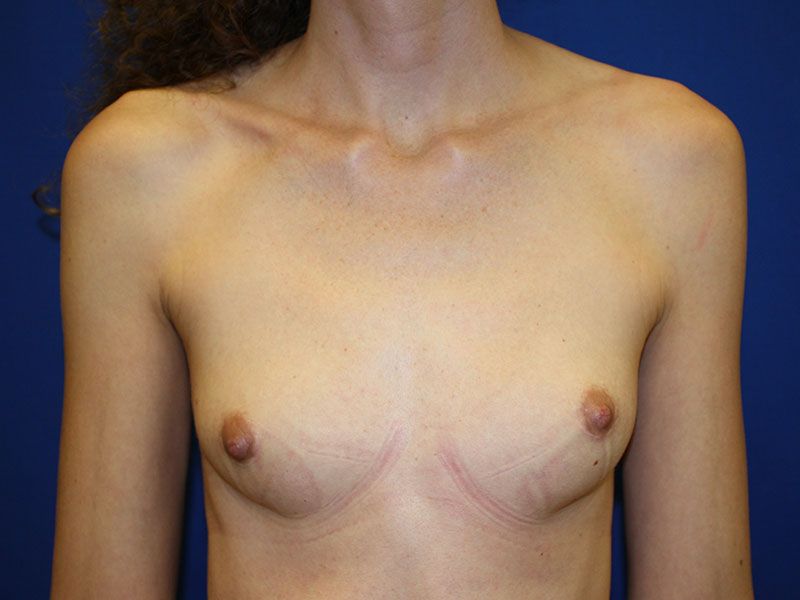 There are some common problems that may occur after breast augmentation. The issues include:
Bottoming out

Implant out of position or malposition

Nipple malposition

Uniboob or symmastia

Stretching or expansion of the lower portion of the breast

Ruptured or leaking implants

Capsular contracture or hardening

Sagging, ptosis, or drooping breast

Palpable implant rippling/wrinkling

Infection
Our bodies are ever-growing, changing, and evolving. Breast implants can change due to:
Changes in hormones

Fluctuations in weight

Aging

Gravity
After many years of a woman's body changes, she can become dissatisfied with her implants. In this case, she can make the decision to undergo a breast lift or implant exchange to restore her youthful physical glow.
WHAT IS A BREAST IMPLANT EXCHANGE?
A breast implant exchange is a surgery performed to replace or remove breast implants a woman previously had placed in her body. Women usually undergo breast implant exchange surgery for medical or personal reasons. The doctor may perform other cosmetic procedures during or after a breast implant removal to provide the patient with an aesthetically pleasing appearance.
REASONS FOR A BREAST IMPLANT EXCHANGE
There are many reasons why a woman may decide to have a breast implant exchange performed. She may decide they are no longer appropriate for her present lifestyle or she may desire a different size. Breast implant removal is necessary for women who are:
Wanting to change the size of their implants

Switching from saline to silicone implants

Experiencing complications from breast augmentation

Facing a medical reason, such as disease, trauma, or a surgical complication
WHAT HAPPENS DURING REVISION BREAST AUGMENTATION SURGERY?
Breast implant removal is a relatively simple procedure. The surgeon will use the original surgical incision to remove the implant. The procedure takes about an hour to complete, depending on the woman's particular case.
AFTER BREAST IMPLANT EXCHANGE
Much like losing a significant amount of weight, a woman's body will react to losing breast implants. One of the issues a woman may have to deal with is excess skin. The skin stretches to accommodate the new breast implant. When the implants are removed, there is no guarantee the skin will shrink back to its original size.

If ultimately the skin does not shrink back, a patient will be required to have another procedure to correct the issue. The surgeon will perform a breast lift or suggest a different size implant to remedy the excess skin issue.
HOW MUCH DOES A REVISION BREAST AUGMENTATION COST?
Revision breast augmentation is not normally covered by medical insurance because it is elective surgery. To help make revision breast augmentation affordable and accessible for everyone, we offer financing.

If you live in or around Fort Lauderdale and Broward County and have concerns about your breasts following breast augmentation or even a breast lift, contact double board-certified plastic surgeon Nathan Eberle, M.D., D.D.S., F.A.C.S.at the Weston Center for Plastic Surgery.