EARLOBE REPAIR IN FORT LAUDERDALE, FL
A change in style preference, as well as priorities, often accompanies us as we age. Making a personal, youthful statement is no longer acceptable in a professional setting. If you live in Fort Lauderdale or Broward County and feel awkward about extended earlobes or holes from ear gauges or tears from other piercings, double board-certified plastic surgeon Nathan Eberle, M.D., D.D.S., F.A.C.S. can help you achieve a more natural, comfortable look at the Weston Center for Plastic Surgery.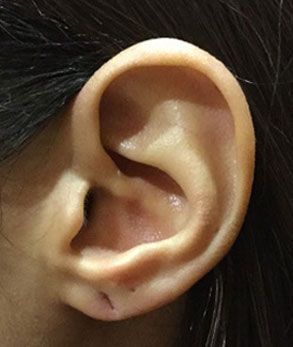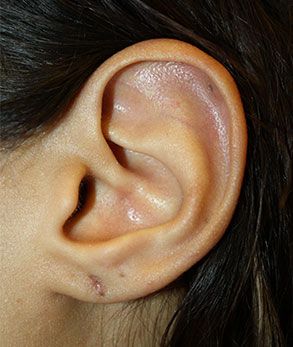 Earlobes are an important element of overall facial symmetry, which is why many people choose earlobe repair. As a person ages, their earlobes age along with them:
Earlobes usually lengthen and appear larger as skin loses elasticity.

Holes from childhood piercings and scars from surgeries become more noticeable.

Tears or gaps caused by accidents or illness draw attention away from the face.
The Weston Center For Plastic Surgery wants to help patients change their earlobes to reflect more accurately who they are rather than any damage that has been done over time.
WHAT IS EARLOBE REPAIR?
Earlobe repair reshapes your lobes to give you a more natural look and contour to your ear. We help you create the look you desire. Surgical repair might involve closing holes and tears or giving your ears natural contour.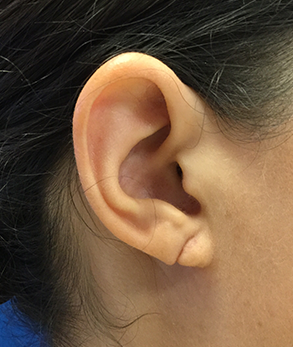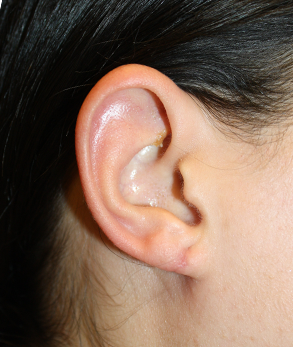 BENEFITS OF EARLOBE REPAIR
Our patients usually experience:
Higher self-esteem

Improved overall emotional health

A better quality of life
THE EARLOBE PROCEDURE
The procedure depends entirely on the type and amount of damage and your desired outcome. We have many years of experience with a wide variety of repair techniques. We can, for example, stitch tears and reshape an earlobe to match your face and your other ear. With sagging skin and/or holes, he can remove the extra skin, close the holes and contour the lobe.
PREPARING FOR EARLOBE REPAIR
We will do everything we can to make your earlobes match your self-image, but sometimes the damage is too extensive. We will discuss his recommended treatment plan based on your unique case during your initial consultation. We will also discuss any risks at that time. Surgery is usually performed under local anesthetics on an outpatient basis.
EARLOBE REPAIR RECOVERY
Most earlobe repairs take approximately six to eight weeks to heal fully. You should quickly notice positive results, and we take out stitches within 7 to 10 days. The immediate post-surgery treatment recovery involves pain management with over-the-counter medicine. We advise patients to call our office if they experience any unusual pain or increasing pain intensity.
IS EARLOBE REPAIR RIGHT FOR ME?
We can help guide you in your understanding of the potential outcomes, but he will always give priority to your comfort and long-term satisfaction. This is an important decision. If you're experiencing dissatisfaction with your appearance because of damage, then earlobe repair is likely a good choice because it can restore to you a more natural appearance.
HOW MUCH DOES EARLOBE REPAIR COST?
As with any type of surgery, the costs depend on the specific treatment that we recommend during the initial consultation. A member of our team at the Weston Center for Plastic Surgery will go over this information with you. We also accept cash, checks, and credit cards. Additionally, we offer financing.
WHAT TO EXPECT DURING YOUR CONSULTATION
We review your history, perform an exam and attentively listen to you as you describe your desired outcome. We will then carefully explain treatment ideas and use a step-by-step methodology to explain every part of the process. We will then answer your questions and address any concerns.
Beyond patient satisfaction, our highest priority is to help patients make informed decisions in a comfortable environment. Double board-certified plastic surgeon Nathan Eberle, M.D., D.D.S., F.A.C.S. at the Weston Center for Plastic Surgery is dedicated to helping patients in Fort Lauderdale and Broward Country achieve their positive self-image desires. Our greatest hope is that you will experience a higher quality of life from your experience. Contact us today for more information or to schedule an appointment!